Retrolytics – Cells with active retrobiome as a rejuvenation treatment
Nearly half of the mammalian genome is comprised of a "retrobiome" including millions of copies of including long and short interspersed virus-like repetitive elements (LINEs). Aging-related failure of silencing mechanisms can result in LINE activation and such LINE active cells –characterized by an expression of interferon (IFN) – may be a mayor contributor to systemic aging. However, the relationship between LINE activation and aging is still extremely poorly understood.
Our specific aims are: (1) to create an "atlas" of IFN expression (tissue localization, cell type) in tissues of wild type mice of different ages under normal and aging-accelerating conditions (total body irradiation, obesity), in mice with short life spans and genetically desilenced retrobiomes (Sirt6- and p53-deficiency), during spontaneous carcinogenesis (mice genetically predisposed to breast and prostate cancer) and under rejuvenation treatments (e.g., rapamycin, senolytic compounds); and (2) to determine the rejuvenation effect of pharmacological eradication of IFN-positive cells in the context of normal and accelerated aging and in mice genetically predisposed to premature aging and spontaneous cancer development.
Successful completion of these aims will provide insight into the role of retrobiome-mediated IFN response activation as a regulator of aging and provide proof-of-concept for a new rejuvenation approach – a "retrolytic" therapy.
Roswell Park Comprehensive Cancer Center, Dr. Andrei Gudkov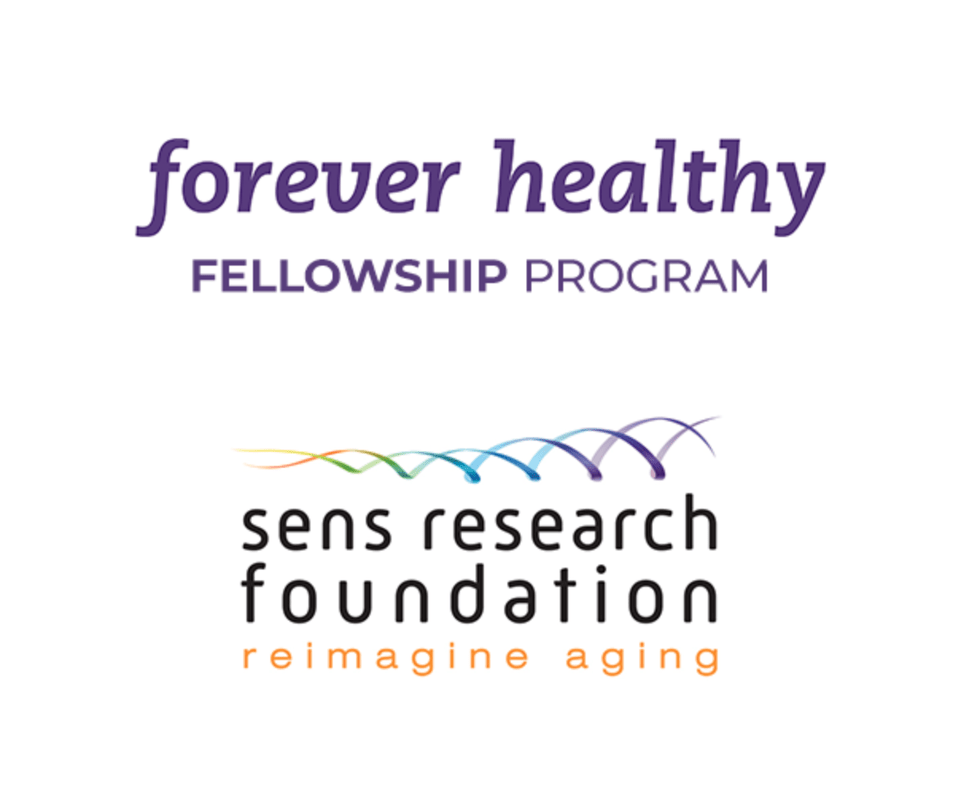 Forever Healthy Fellowship for the identification and targeting of 'secondary senescence'
To inspire more young scientists to join the quest to get aging under full medical control, we have created the Forever Healthy Fellowship Program. The fellowship covers support for a three-year project, to be carried out at the SENS Research Center in Mountain View, California. It includes the salary for the fellow, benefits, supplies, and space in a fully equipped research lab.
We are happy to announce, that the Forever Healthy Fellowship was awarded to Dr. Tesfahun Admasu.
When cells age, they lose their proliferative capacity and stop dividing in a phenomenon called senescence. Cellular senescence decreases the regenerative capacity of cells and tissues and is thought to be driving age-associated pathologies. Throughout the aging process, senescent cells accumulate and secrete a characteristic set of proteins, called a senescence-associated secretory phenotype (SASP). Senescent cells can trigger healthy cells in their surrounding to become senescent, which further aggregate the effect. While primary senescent cells are fairly well characterized at this point, not much is known about secondary senescent cells and how they arise in Vivo.
Project Goals
The project of Dr. Tesfahun Admasu seeks to confirm the hypothesis that secondary senescent cells are different from primary senescent cells, and would, therefore, need a different senolytic to eradicate them. In addition, the project will study how SASP components mediate the spread of senescence. This work could provide us with the basis for a new, therapeutically viable hypothesis for stopping the spread and to rejuvenate the affected tissue.
SENS Research Foundation, Dr. Tesfahun Admasu
Functional Neuron Replacement to Rejuvenate the Neocortex
Of all the challenges in cell therapy, the replacement of neurons in the neocortex is both the most important and perhaps the most formidable. Only recently have any researchers succeeded in integrating new neurons into this area of the brain. However, the vast majority of transplanted cells in these cases have failed to survive, and the few survivors have achieved only limited function and integration into existing circuits. Forever Healthy is now supporting Dr. Jean Hébert's work to advance two innovative strategies to address different aspects of this challenge.
Dr. Hébert's team will transplant neuronal precursors (from both mice and humans) along with precursors of the blood vessels needed to nourish new neurons, to enhance their survival and integration.
Albert Einstein College, Dr. Jean Hébert
Allotopic expression of Mitochondrial Genes to Restore Mitochondrial Function
The accumulation of dysfunctional mitochondria with severe mutations in their mitochondrial DNA is a significant consequence of aging and is implicated in age-related diseases as well as in several currently incurable inherited mitochondrial disorders.
The SENS Research Foundation Mitochondria Group's primary goal is to find ways to rescue mutations in mitochondrial DNA. Their main approach is the allotopic expression of mitochondrial genes. Allotopic expression involves placing "backup copies" of the protein-coding genes of the mtDNA in the cell's nucleus, from where the mitochondrial proteins can be delivered to the mitochondria to restore the function of mutated or missing proteins.
​The team has had phenomenal success in rescuing cells derived from a patient by expressing two re-engineered genes simultaneously and have recently published this work, which covers the mitochondrial genes ATP6 and ATP8, in Nucleic Acids Research.
SENS Research Foundation, Dr. Amutha Boominathan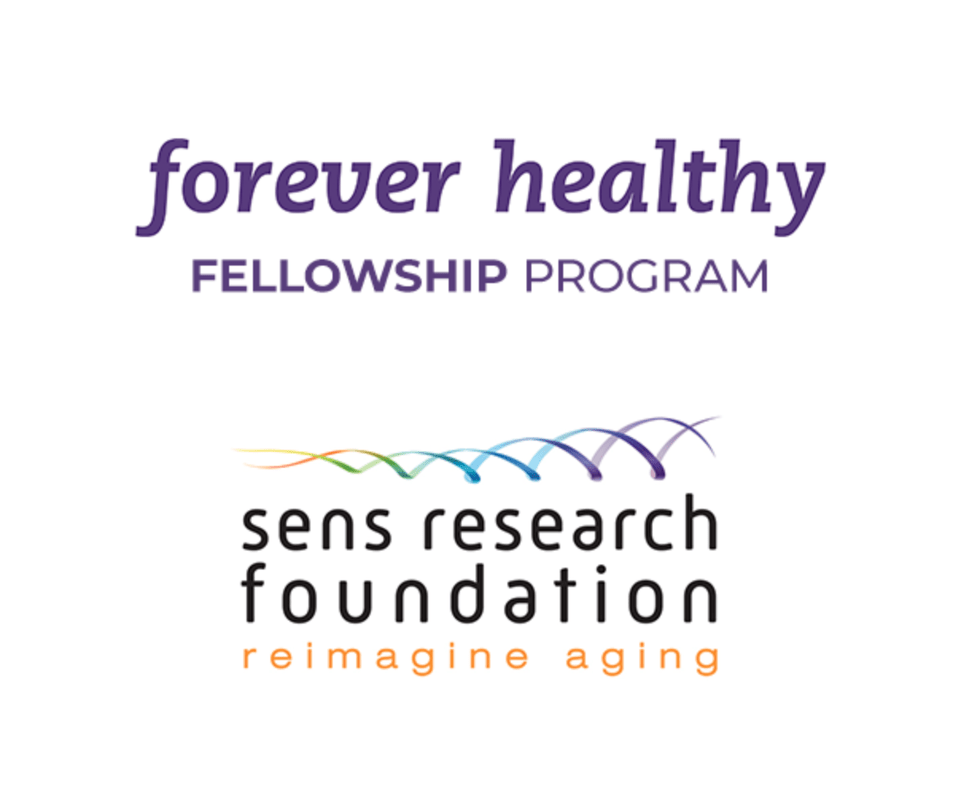 Forever Healthy Fellowship in Rejuvenation Biotechnology
To inspire more young scientists to join the quest to get aging under full medical control, we have created the Forever Healthy Fellowship in Rejuvenation Biotechnology.
The fellowship is open to Ph.D.'s (or equivalent degree) with project proposals focussed on targeting age-associated cellular and molecular damage. The proposal should include a strategy describing clinical relevance and translational potential concerning the detection, removal, or repair of age-associated cellular damage.
For selected candidates, the fellowship covers support for a three-year project, to be carried out at the SENS Research Center in Mountain View, California. It includes the salary for the fellow, benefits, supplies, and space in our fully equipped research lab. Nearby universities available for collaboration include Stanford, UCSF, UC Berkeley, The Buck Institute for Research on Aging, and UC Santa Cruz.
Basic research on glucosepane crosslinks
Advanced glycation end-products (AGEs) comprise a class of modifications of proteins formed from chemical reactions between sugars and proteins. AGEs are generated during the aging process, and their excessive formation is implicated in conditions such as diabetes and cardiovascular disease and has been shown to induce inflammation, oxidative stress, and other pathological effects. It is hypothesized that disrupting AGE crosslinks can reverse degenerative effects in tissue.
To test this hypothesis, AGEs including glucosepane, pentosinane, and methylglyoxal-derived hydroimidazolone have been synthesized. With these synthesized constructs, the Yale team is developing reagents to characterize the chemical properties of AGEs and study their interactions with proteins in-vitro as well as in-vivo systems.
These assays reproduce the situation in the body and act as guides in the development of therapeutics that can inhibit or prevent the formation of AGEs, thereby reversing the pathology associated with the human aging process.
Graduated to Startup, Revel Pharmaceuticals
Yale University, Dr. David Spiegel
Development of monoclonal antibodies against glucosepane
Glucosepane is the most prevalent crosslink found in collagen in people over 65 years of age. Numerous studies found a strong correlation between these particular crosslinks and age-related tissue damage.
In addition to their basic research on crosslinks, the team at the Spiegel lab is now utilizing their novel synthetic glucosepane derivatives to develop the first monoclonal anti-glucosepane antibodies.
Access to these antibodies would provide discrete, specific reagents for labeling, studying, and perhaps also cleaving glucosepane in vivo. Such tools have tremendous potential to reverse age-related damage (delete: as it occurs in human tissues.)
Graduated to Startup, Revel Pharmaceuticals
Yale University, Dr. David Spiegel
A Small Molecule Approach to remove toxic Oxysterols as a Treatment For Atherosclerosis
This project seeks to combine computational and synthetic chemistry approaches to create custom-engineered cyclodextrins (polysaccharides known as a pharmaceutical excipient) to capture and remove oxidized cholesterol derivatives, such as 7-ketocholesterol, from cells.
Oxidized cholesterol derivatives are broadly toxic molecules with no known biological function. However, they contribute significantly to the formation of atherosclerotic plaque.
Graduated to Startup​, Underdog Pharmaceuticals
SENS Research Foundation, Dr. Oki O'Connor
Removal of neurofibrillary tangles
The formation of tau tangles is suspected to be a major contributor to the progression of neurodegenerative diseases.
The project focuses on the elimination of these age-related waste products in brain cells, applying the same approach that SENS Research Foundation has used in its atherosclerosis and macular degeneration research projects in recent years.
The ultimate goal is to find treatments for Alzheimer's and Parkinson's disease.
The Buck Institute for Research on Aging, Prof. Julie K. Andersen
Identifying age-associated tissue Cross-linking
​Arteries slowly stiffen with age, mostly through excessive cross-linking of the structural proteins collagen and elastin. Developing rejuvenation biotechnologies that break these crosslinks is key to restoring youthful arterial function. However, we must understand which crosslinks are most deleterious to our cellular structure.
Dr. Clark has established analytical methods to study the cross-linking of biological tissues and obtained preliminary data on tissue aging in mice. This data is now used to develop new methods and determine the focus of future studies.
The entire process from tissue isolation to the final analytical methods has been established, demonstrating that the team has produced a solid set of analytical methods and that we are one step closer to understanding the role of cross-linking within our arteries.
The Babraham Institute, Dr. Jonathan Clark
Increasing the safety of gene therapies
Many potential treatments of age-related diseases require the addition of new genes to the genome of cells in our body, a technology known as somatic gene therapy. The progress of this technology has been hampered, until now, by the inability to control where the gene is inserted.
That lack of control resulted in a significant risk of insertion in a location that promoted the cell to become malignant. The SENS Research Foundation has devised a new method for inserting genes into a predefined location. In this program, this a two-step process will be applied, in which CRISPR/Cas is used to create a "landing pad" for the gene, and then the gene is inserted using an enzyme that only recognizes the landing pad.
The SENS Research Foundation has created "maximally modifiable mice" that already have the "landing pad", and this project aims to evaluate how well the insertion step works for different tissues.
SENS Research Foundation &
​The Buck Institute for Research on Aging
Removal of senescent cells secreting toxic factors
When our cells encounter excessive replicative damage beyond repair, they trigger machinery that stops them from growing to escape the risk of becoming malignant. These non-dividing "senescent" cells develop resistance to signals for apoptosis (programmed cell death) and secrete inflammatory signaling molecules and protein-degrading enzymes into their local environment. This latter phenomenon, which is thought to contribute to inflammatory and disease-promoting processes in aging, is called the senescence-associated secretory phenotype, or SASP.
The Buck senescent cell team has achieved some promising results via experiments with a natural compound called Apigenin, which appears to both interrupt the SASP and potentially ablate senescent cells themselves.
The Buck Institute for Research on Aging, Dr. Judy Campis
Strategies to remove lipofuscin from aging cells
Many age-associated diseases are driven in part by the accumulation of waste products in particular cell types. For example, atherosclerotic lesions are formed upon the adherence of disabled, immobilized immune cells to the arterial wall. Immune cells become immobilized by the excessive uptake of 7-ketocholesterol and other damaged cholesterol byproducts to protect the arterial wall from their toxicity. Specialized organelles within the macrophages, the lysosomes, are responsible for digesting these damaged products. When the lysosomes are overwhelmed, they stop their function and accumulate in the cells, making them dysfunctional. Alzheimer's and Parkinson's are also in part lysosomal diseases.
Many types of cells that rarely or never divide throughout adult life accumulate a more generic form of lysosomal waste known as lipofuscin, which impacts critical cell types such as neural, cardiac muscle, and skeletal muscle cells.
The team at Rice University studies how to rapidly generate lipofuscin for quicker screening and investigates small molecules that can both remove already present lipofuscin and native lipofuscin.
Rice University, Dr. Pedro Alvarez
Removal of senescent immune cells
​Various types of unwanted cells accumulate during aging and affect the function of many systems, including the immune system. Some of these cells are cleared by the immune system itself, but some are not, possibly leading to a vicious cycle of decline. The project explores techniques for eliminating these cells and rejuvenating the immune system by forcing the unwanted immune cells to "commit suicide", and/or by augmenting the cell-killing function of healthy immune cells and thus augmenting the aging immune system's defenses against senescent cells.
The Buck Institute for Research on Aging, Dr. Judy Campis